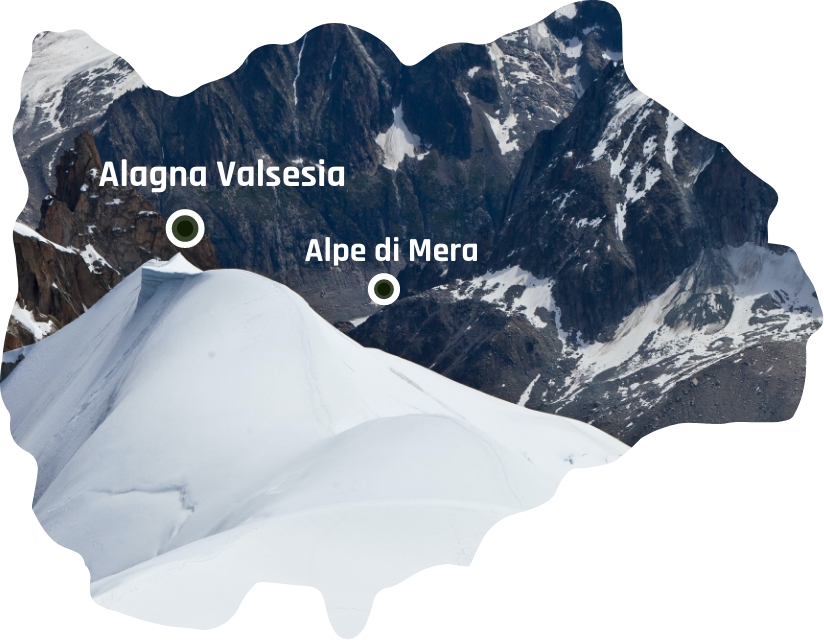 Monterosa Ski District
The Monterosa Ski district, one of Europe's highest with its 3,250 m, offers endless options for snow enthusiasts: 180 km of slopes straddling Piedmont and Valle d'Aosta, between the territories of Alagna Valsesia,
Gressoney-La-Trinité and Champoluc.
Alagna
freeride paradise
This Freeride Paradise awaits you in Alagna for an authentic skiing experience
Alpe di Mera
Scopello
Family skiing: lots of fun and a wide selection of sports for both kids and adults
DISCOVER, CHALLENGE, SURPASS YOURSELF!
High Valsesia is a land of challenges in winter. Only the high altitude white surface of Mount Rosa's valleys can awaken such a thrill of expectation with boundless spaces where you can practice some of the most exciting and adrenaline-fuelled winter sports.
Choose the adventure that suits you best, either alone or in company. Valsesia is a hidden gem in the Alps that will win you over!
Organize
your day
on the snow
Equipment rentals, ski lessons, mountain guides and much more!