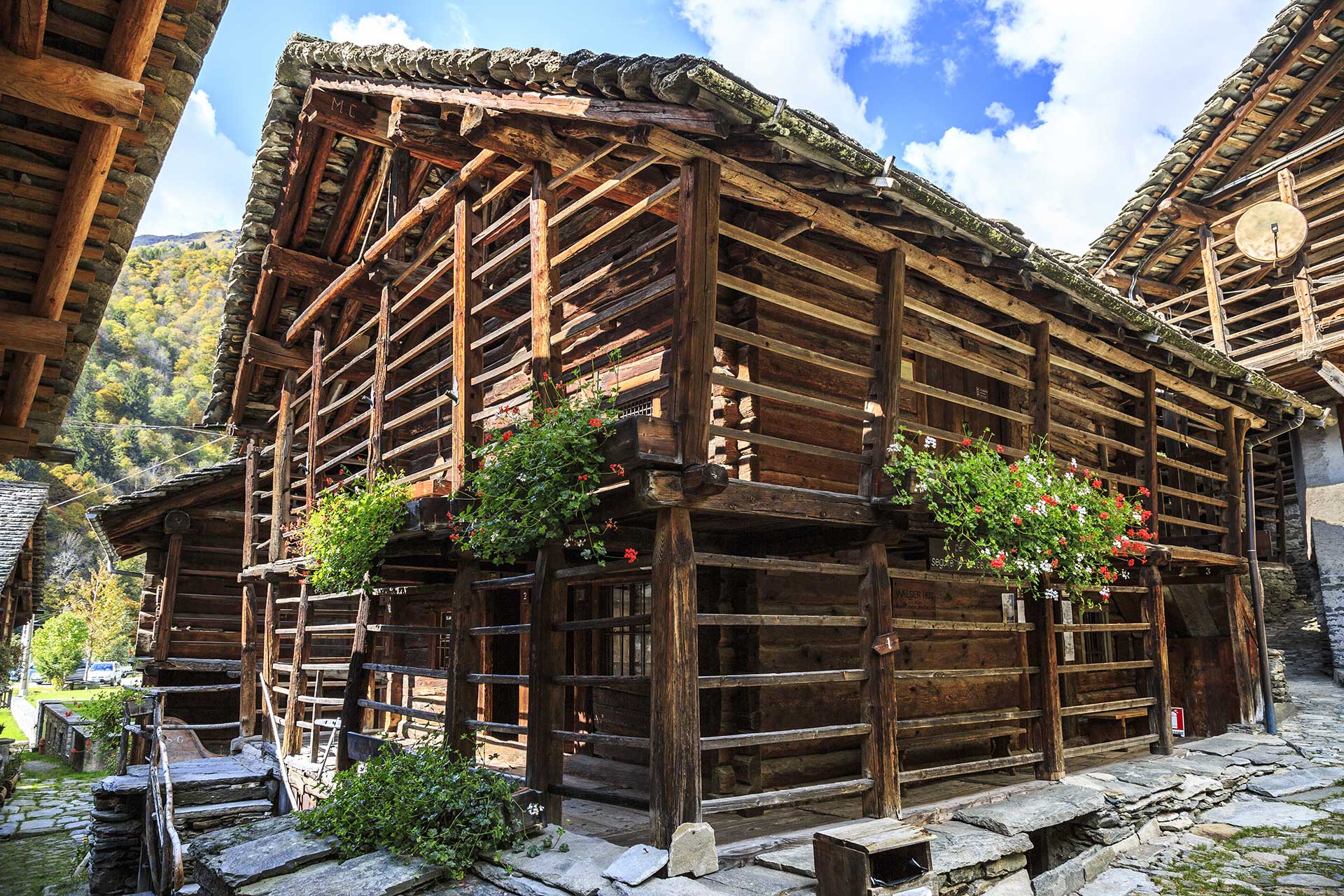 a journey into the past of valsesia
Discover the history of the Walser people: culture and centuries-old traditions handed down from generation to generation.
THE WALSER PEOPLE IN VALSESIA
The Walser are a people of Germanic origin, whose history in Valsesia began in the mid-13th century when some groups of settlers from beyond the Alps arrived in the southern valleys of Mount Rosa during subsequent migrations. In an environment that was at times inhospitable, dominated by ice and rocks, the Walser settlers worked the land, laid out paths and created small scattered settlements that would later lead to the foundation of new villages at high altitudes.
Six Walser colonies were established in Valsesia, precisely: Alagna Valsesia, Riva Valdobbia, Rima San Giuseppe, Rimasco, Carcoforo and Rimella, all founded between the 12th and 13th centuries.
The Walser are a rural people, whose lifestyle is almost entirely centred on the rhythms marked by the seasons and by rural activities. For centuries, these people lived in almost total isolation, which was also enhanced by the use of a different language, Titzschu, a variant of the southern German dialect.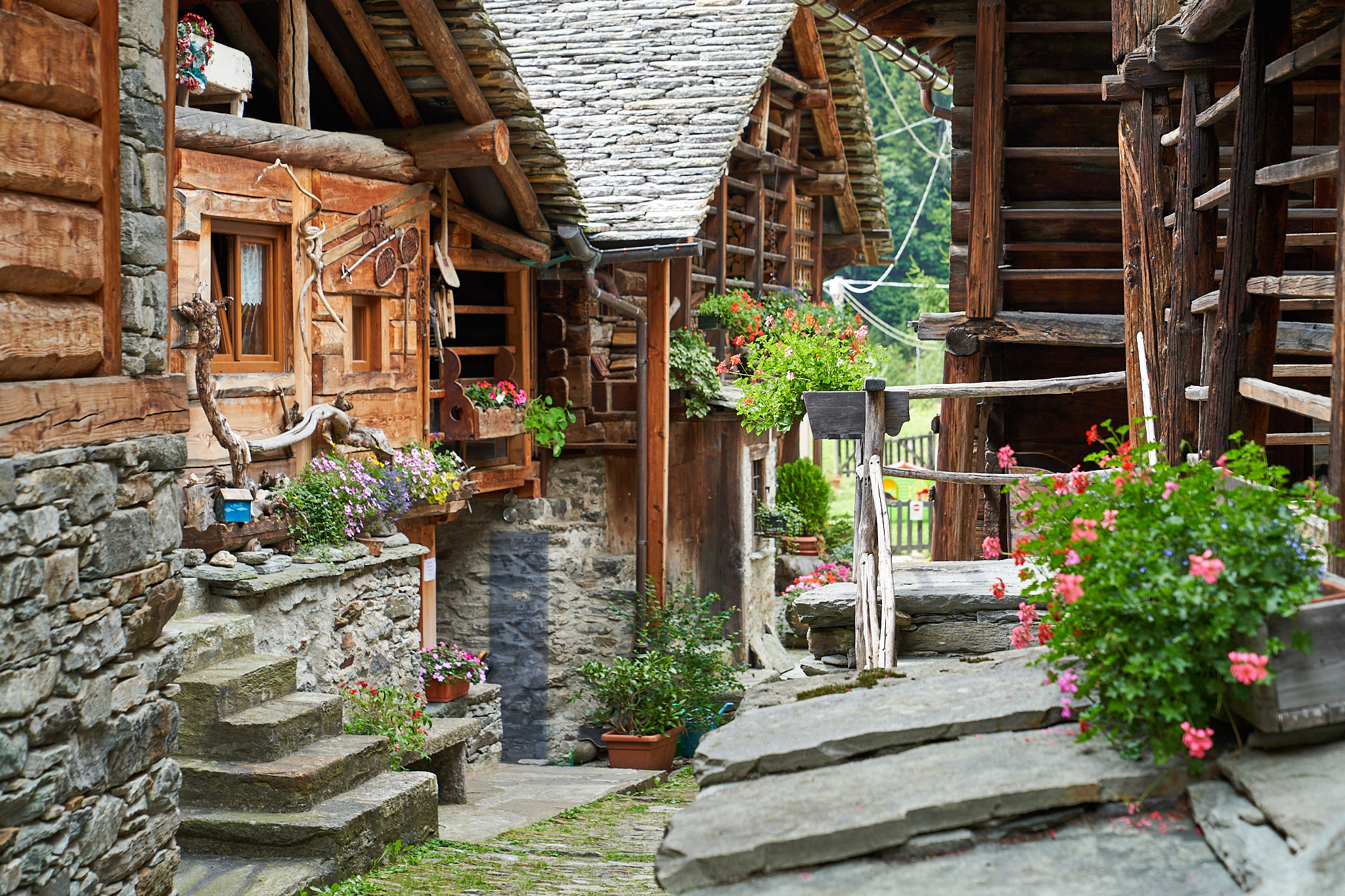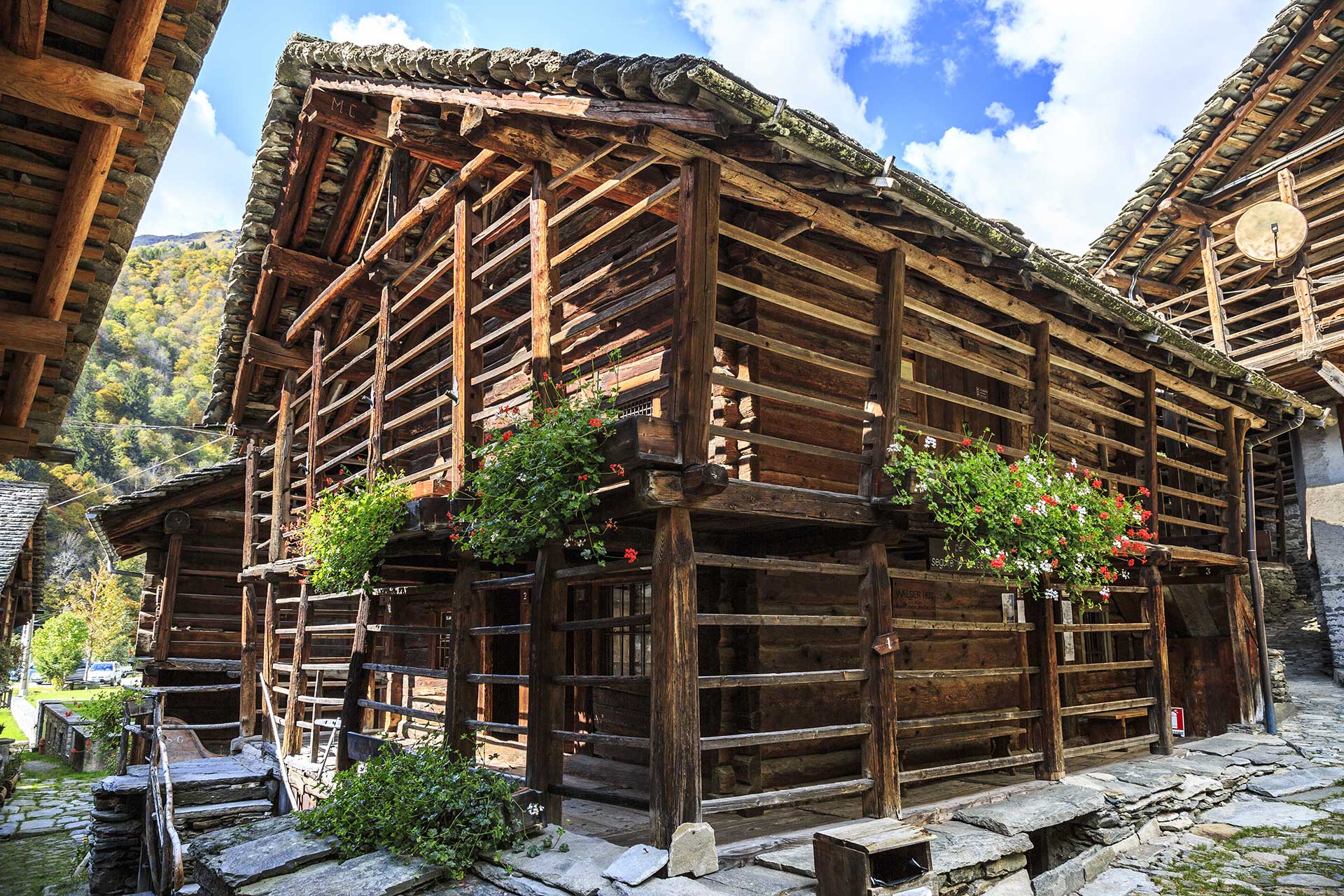 A PLUNGE INTO THE PAST
The best way to learn about the life and traditions of the Walser people is to visit one of the Walser museums in the area, located in Alagna Valsesia, Riva Valdobbia and Rimella. Set up inside typical wooden and stone houses, these museums are wonderful places of memory where one is carried back in time to rediscover the simple daily life of the valley people.
Walser houses are an example of architecture that perfectly merges into the landscape, organised in communicating rooms, each used for a different function. They were built with a special technique called blockbau, where wooden beams are cleverly stacked and interlocked without the need for any other glue.
CENTURIES-OLD CULTURE AND TRADITIONS
The Walser culture is handed down orally from generation to generation through tales and legends, and is still celebrated with pride. Events related to the memory of the Walser people are deeply felt in the Sesia Valleys. The Rosario Fiorito, revived in 1982 by the parish priest of Alagna, is certainly among the most characteristic. This historical procession takes place along the alpine paths every first Sunday in October, and also becomes a moment for generations to meet and be united. On the other hand, the Walsertreffen, the traditional festival of the Walser people, takes place every three years, and involves the meeting of all Walser communities in the Alps, hosted in turn in a different colony. The last time they were hosted in Valsesia was in 2007 in Alagna.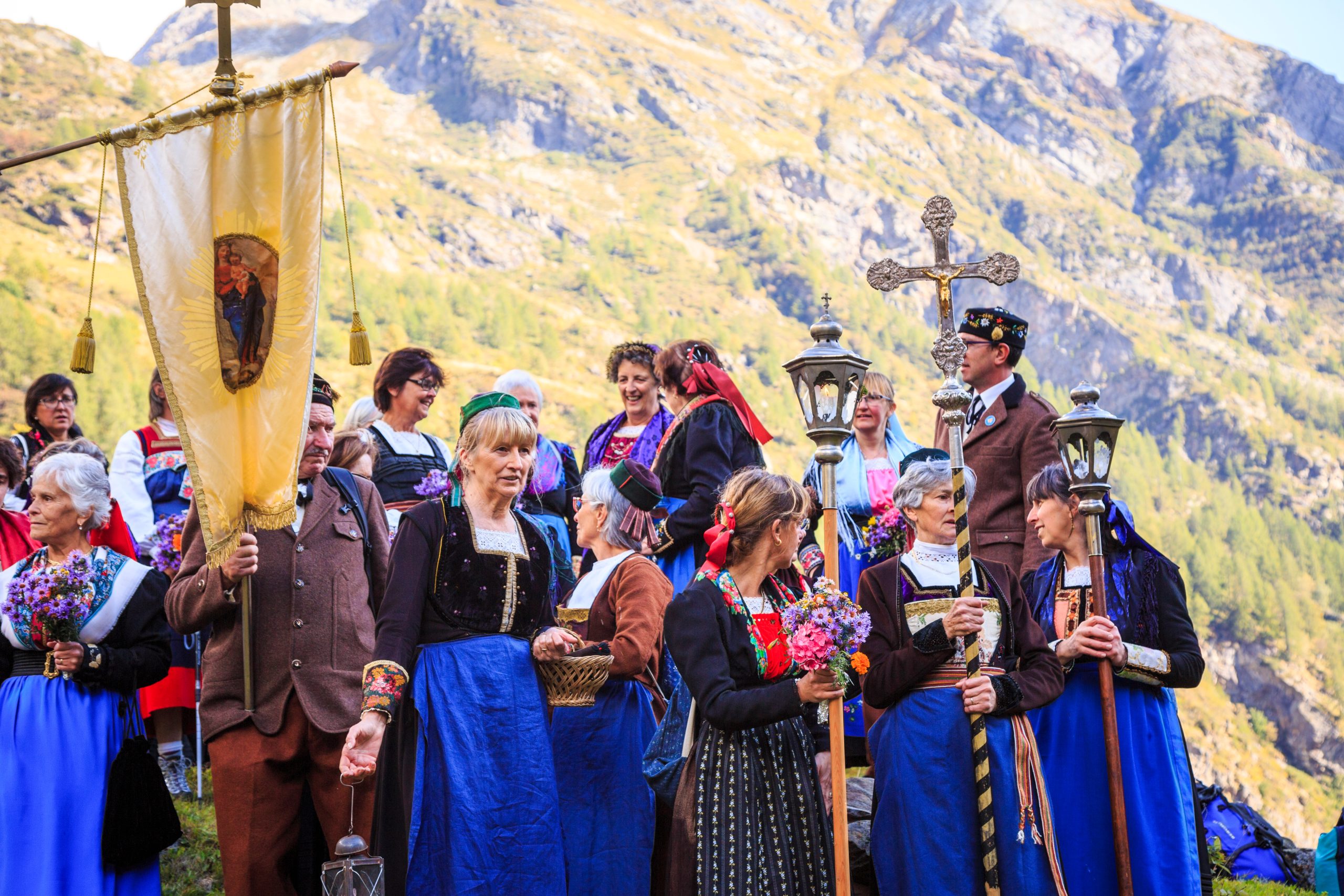 HIGHLIGHTS AND MUST-SEE places
Art and culture, ancient traditions, excellent food and wine, and countless outdoor activities.