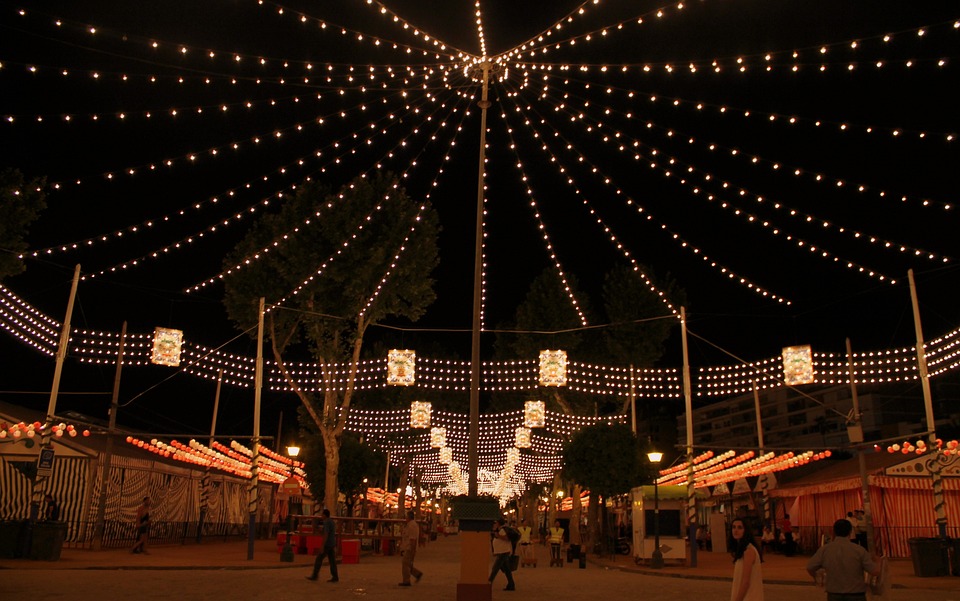 DISCOVER FOOD AND WINE EVENTS
You will be amazed and fascinated by the extensive offer of festivals, fairs and food and wine events in the province of Vercelli. We are waiting for you to experience them in person!


fiera valsesiana del bestiamea
BORGOSESIA, ALAGNA VALSESIA, ALTO SERMENZA, SCOPELLO, CAMPERTOGNO, RIMELLA, QUARONA
These are spring and winter events, coinciding with the seasonal movement of livestock, in which herds of cattle, sheep, and goats are gathered and shown, and during which it's possible to enjoy the valley's traditional culinary products and admire local handicrafts.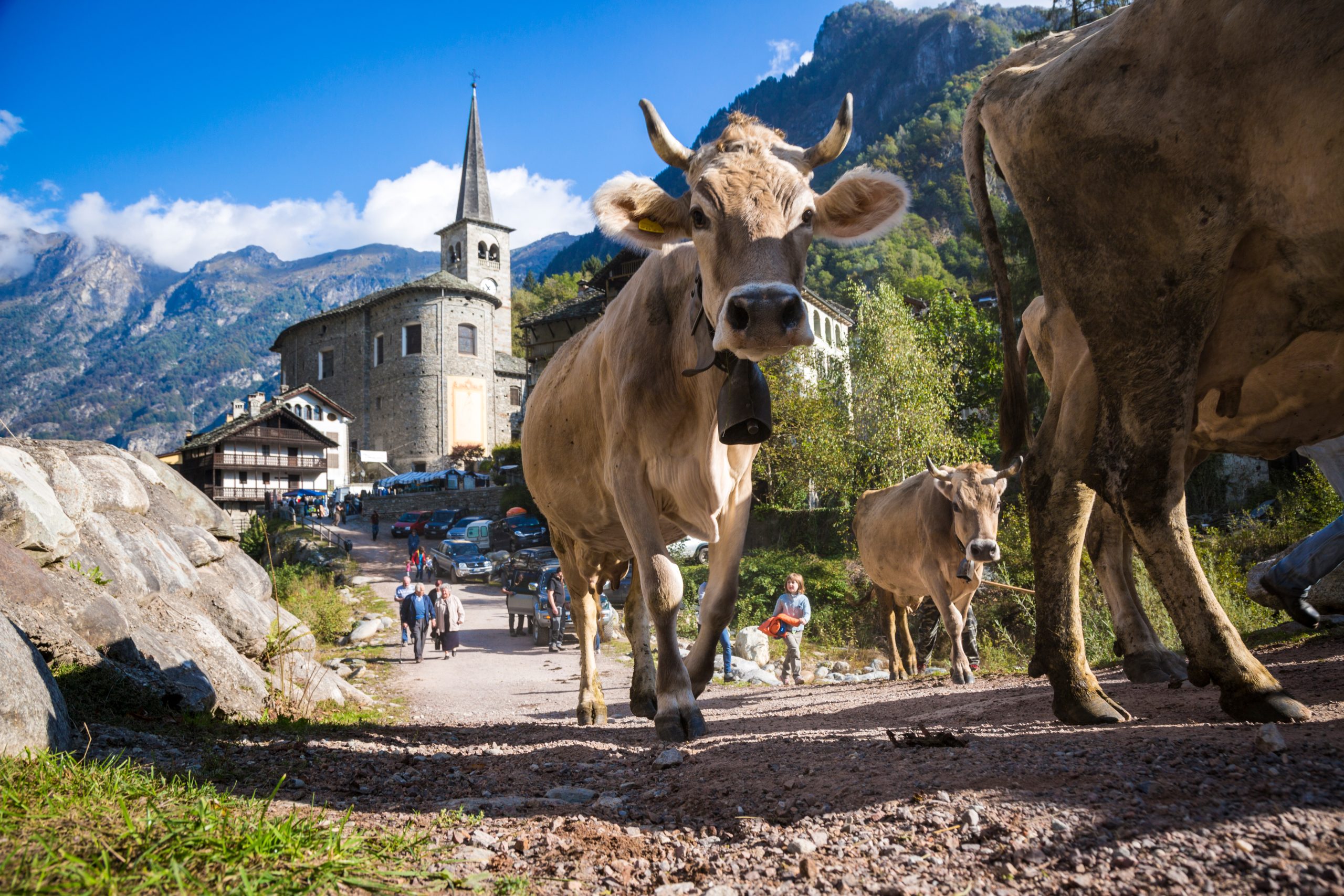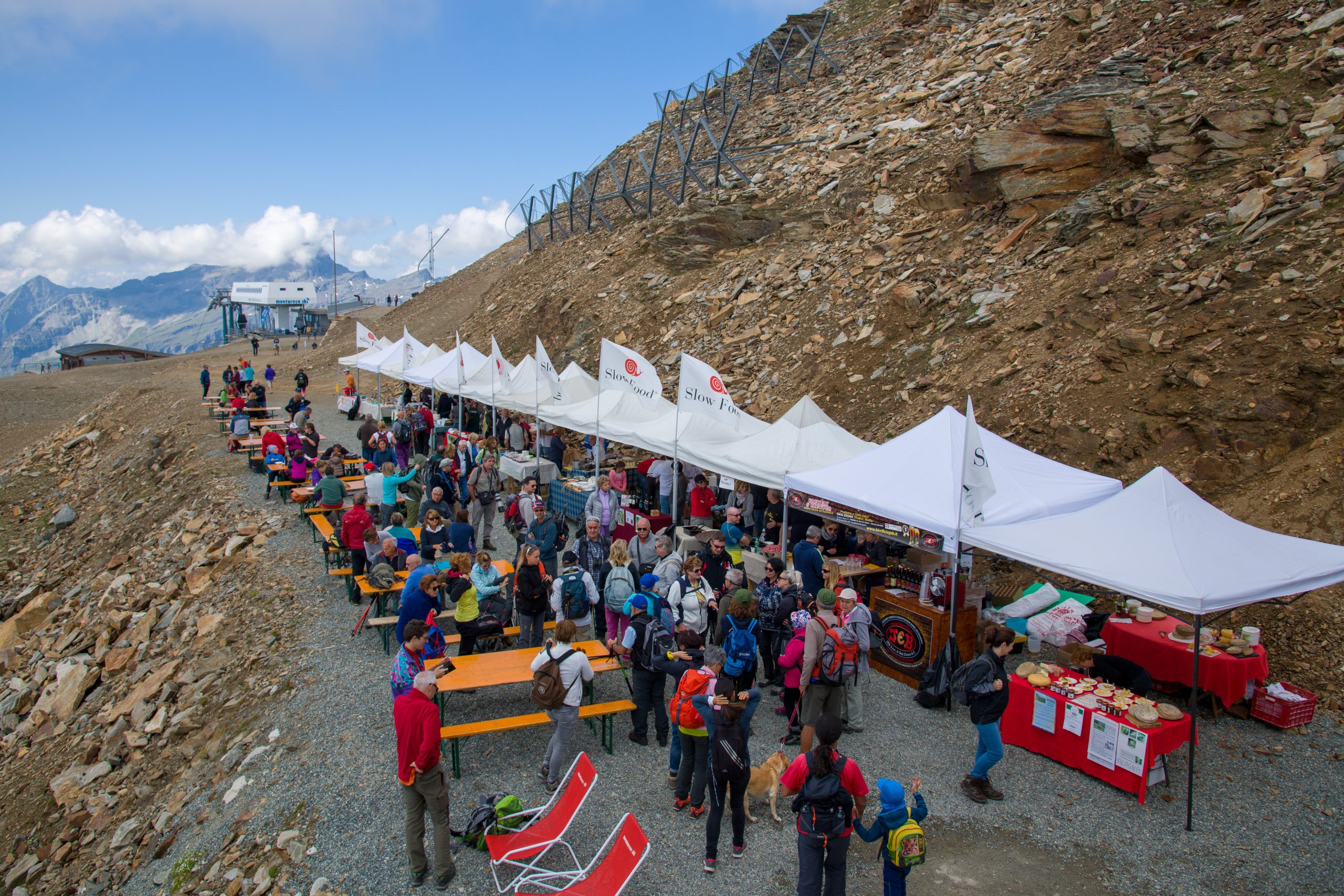 Sapori d'Alta Quota, Alagna Valsesia
A market that also offers tastings of outstanding culinary products from Upper Piedmont. The market is held in the heart of Monte Rosa at the Passo dei Salati, at 2971 metres. Sapori d'Alta Quota is an event dedicated to typical products from Piedmont and Valle d'Aosta, not to be missed during the Valsesia summer. The featured products are cured meats, cheeses, bread, and honey. But it's not just cold dishes. Some dishes are cooked on location and served hot, such as polenta, ravioli, and pasta. There's also no shortage of wineries and craft breweries.
sagra del mirtillo, Rassa
Established in 1969 with the objective of offering tourists the fruits of an abundant blueberry harvest on the August bank holiday, today the festival is an important summer event for many tourists, as well as for the inhabitants of the valley themselves. Paired with an exhibition of typical Valsesia handicrafts, in which the various objects are made and presented on the same day, on this occasion it's also possible to taste approximately 70 different types of grappa (bitter, dry, sweet, or aromatic) in a wide variety of flavours.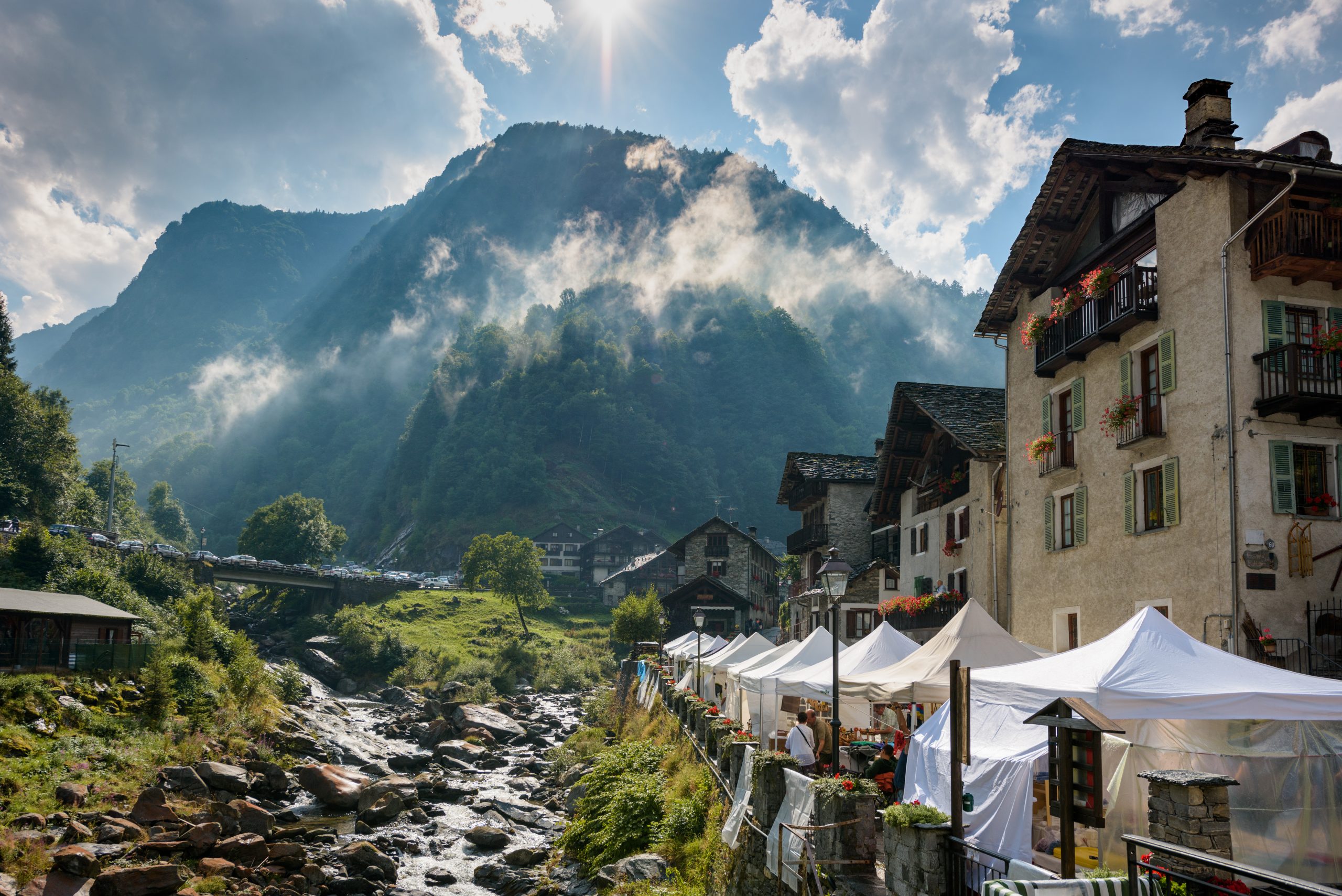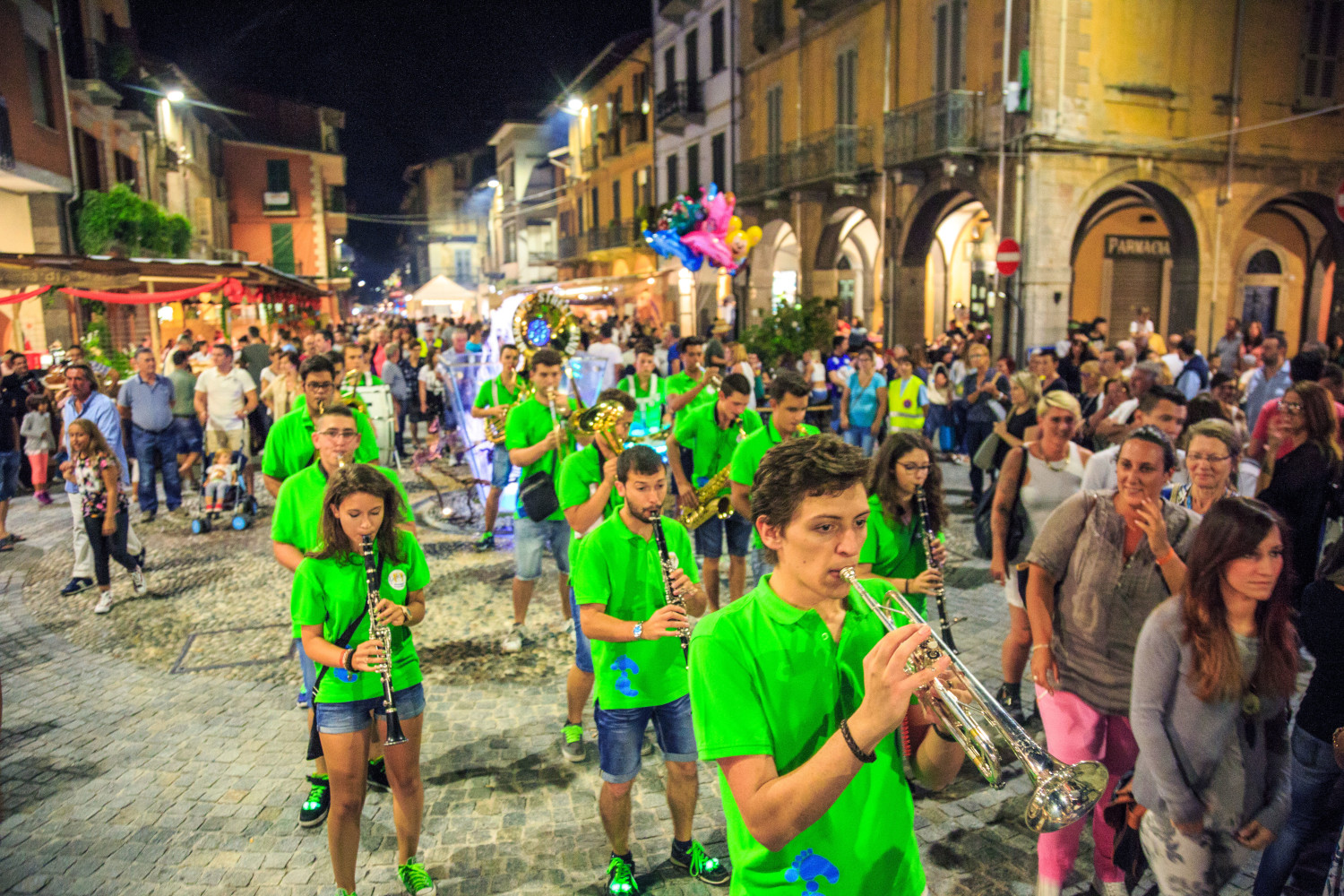 festa dell'uva [LUVA], Gattinara
LUVA is a three-day celebration of one of Italy's greatest wines and one of the most prestigious harvest-related events in Piedmont. The purpose of the Gattinara Grape Festival is to introduce thousands of visitors to the region's beauty and to its outstanding local products, first and foremost the 'Gattinara D.O.C.G.'. The programme is packed with events that liven up the streets of the city and the numerous "tabine" set up for the occasion. The activities are for everyone, with a special focus on families and children: LUVA is an event for everyone!
sagra del mirtillo, MONCRIVELLO
The Sagra del Mirtillo e delle Eccellenze moncrivellesi (Blueberry Festival and Moncrivellese Excellence) was born in 2015 with the aim of enhancing the territory and its products by linking them to the km0 philosophy. The event takes place over three days with tastings, guided tours and events involving more than 100 exhibitors boasting products of excellence.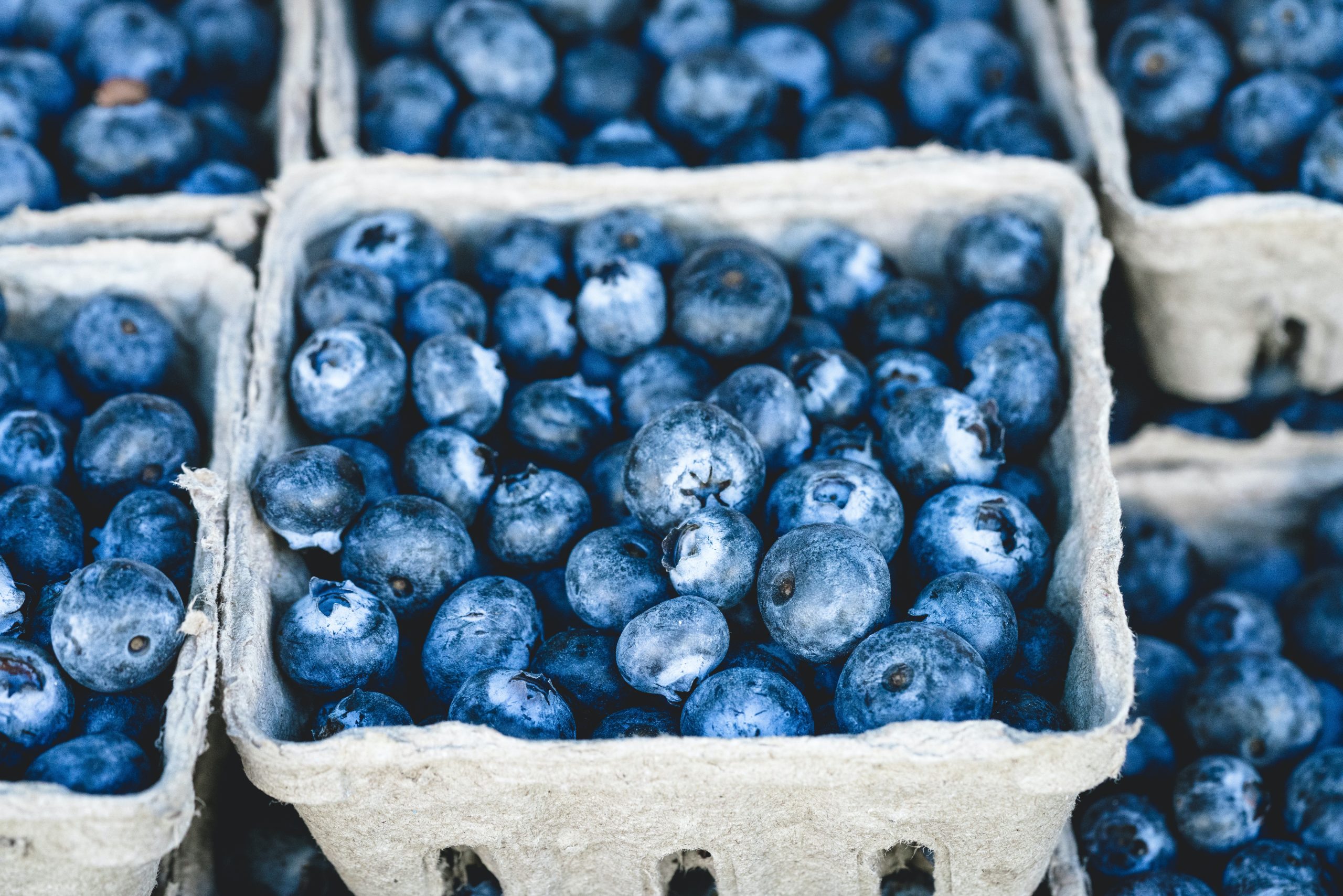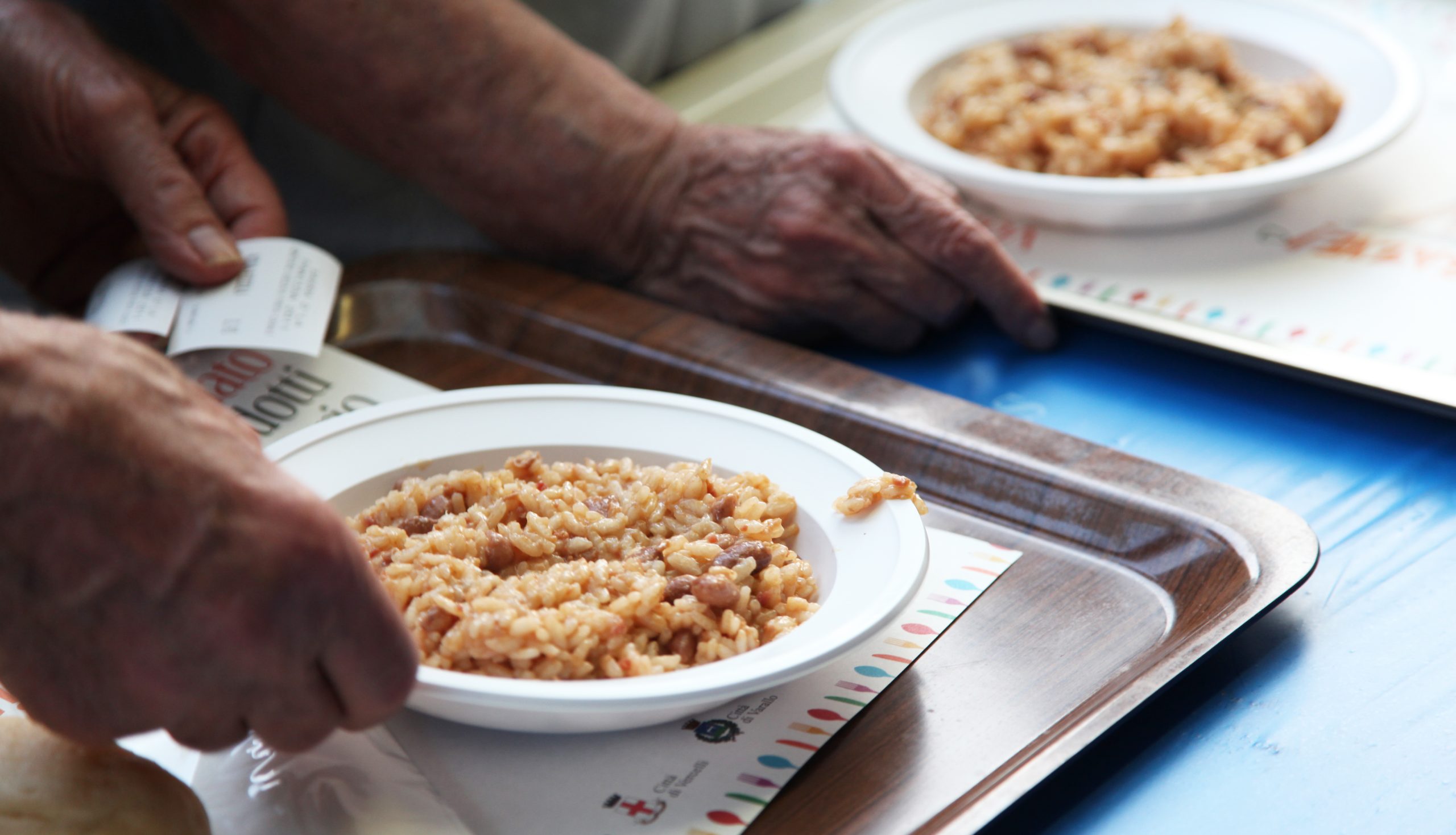 sagra d'la Panissa, Vercelli
This festival was established in 1991 thanks to some residents and shopkeepers who wanted to promote one of Vercelli's historic districts, Porta Casale, through one of the most typical dishes of Vercelli's culinary tradition: panissa. Over the years, the festival has gone from being a one-day celebration to a six-day event during which, in addition to enjoying delicious traditional local dishes, there is no shortage of musical entertainment. Evenings of dance, performances, and demonstrations by dance schools, with a special focus on culture and sport. This is why, over the years, the Panissa Festival has become an unmissable event.
Colossale fagiulata, SANTHIà
On the occasion of the Carnival of Santhià, the oldest in Piedmont, the 'colossal fagiulata' takes place, a food and wine kermis whose protagonist is a local excellence: the Saluggia bean. The record-breaking numbers of Italy's largest fagiolata involve 50 large copper cauldrons, more than 20,000 rations distributed free to the entire population, and over 300 employees who take care of all the stages of the event.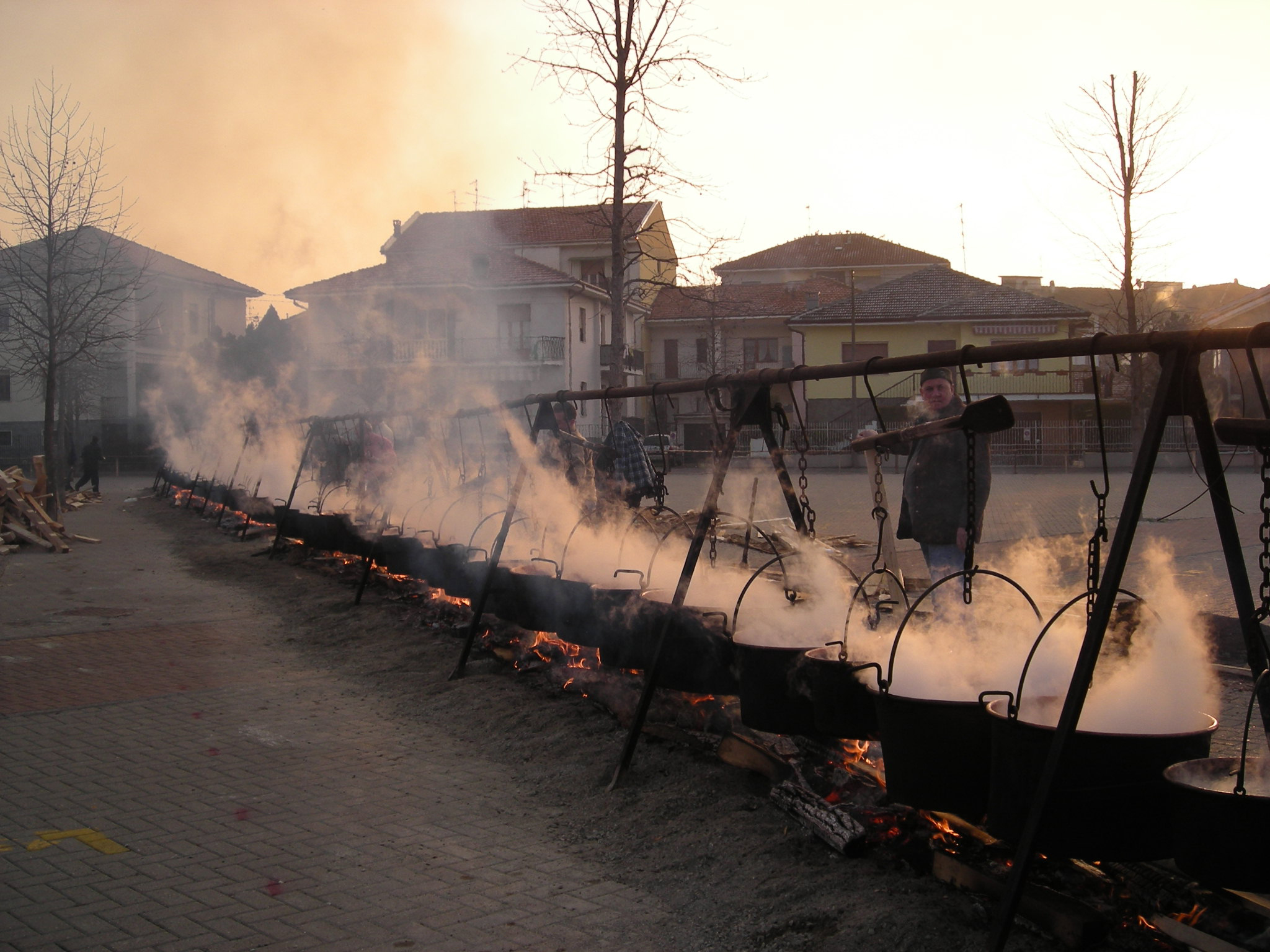 Plan your holiday
Where to eat, where to sleep, how to get around: plan your trip to Valsesia and Vercelli!