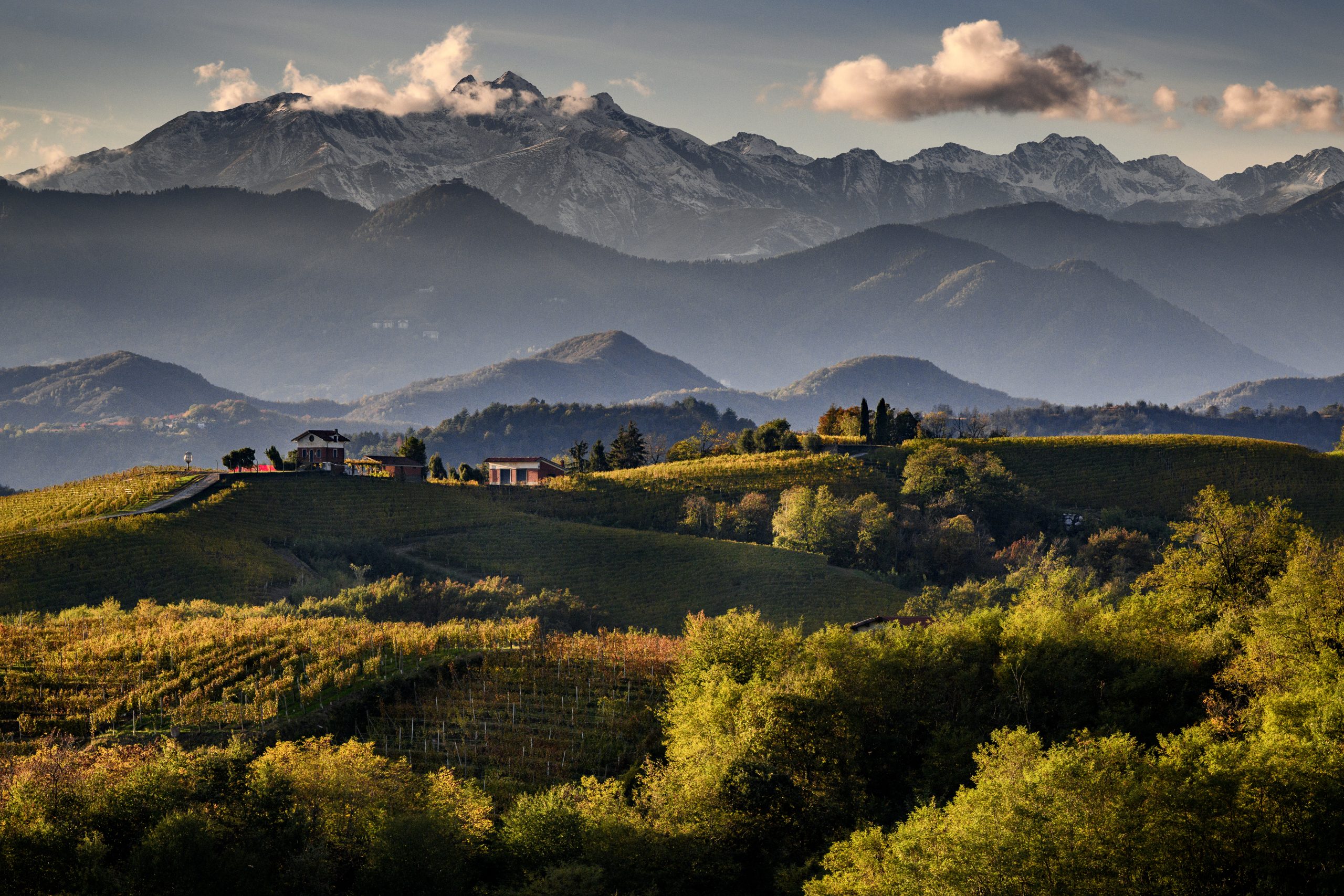 03
Gattinara and Baraggia
Ancient strategic villages crossed by historical religious paths, charming natural oases immersed in unique landscapes and environments, production sites of excellent food and wine: come and discover the Lands of Gattinara and Baraggia!
GATTINARA: A JOURNEY INTO THE LANDS OF WINE
A medieval tax-free town (burgfrieden) of ancient Roman origin, Gattinara is most famous for the namesake fine wine produced here and called Gattinara DOCG. Located in a small strip of land south of the Mount Rosa massif, and north of the Vercelli plain, the Gattinara hills are dotted with pretty villages, ancient vineyards and prestigious wineries. The wine lands also offer the opportunity to practice sports and outdoor activities with beautiful routes weaving their way through nature. The itineraries Vie dei Calici (Wine Routes), Sentieri dei Gatti and Rive Rosse are just some of the many amazing routes charged with emotion between Gattinara, Lozzolo and Roasio in all seasons.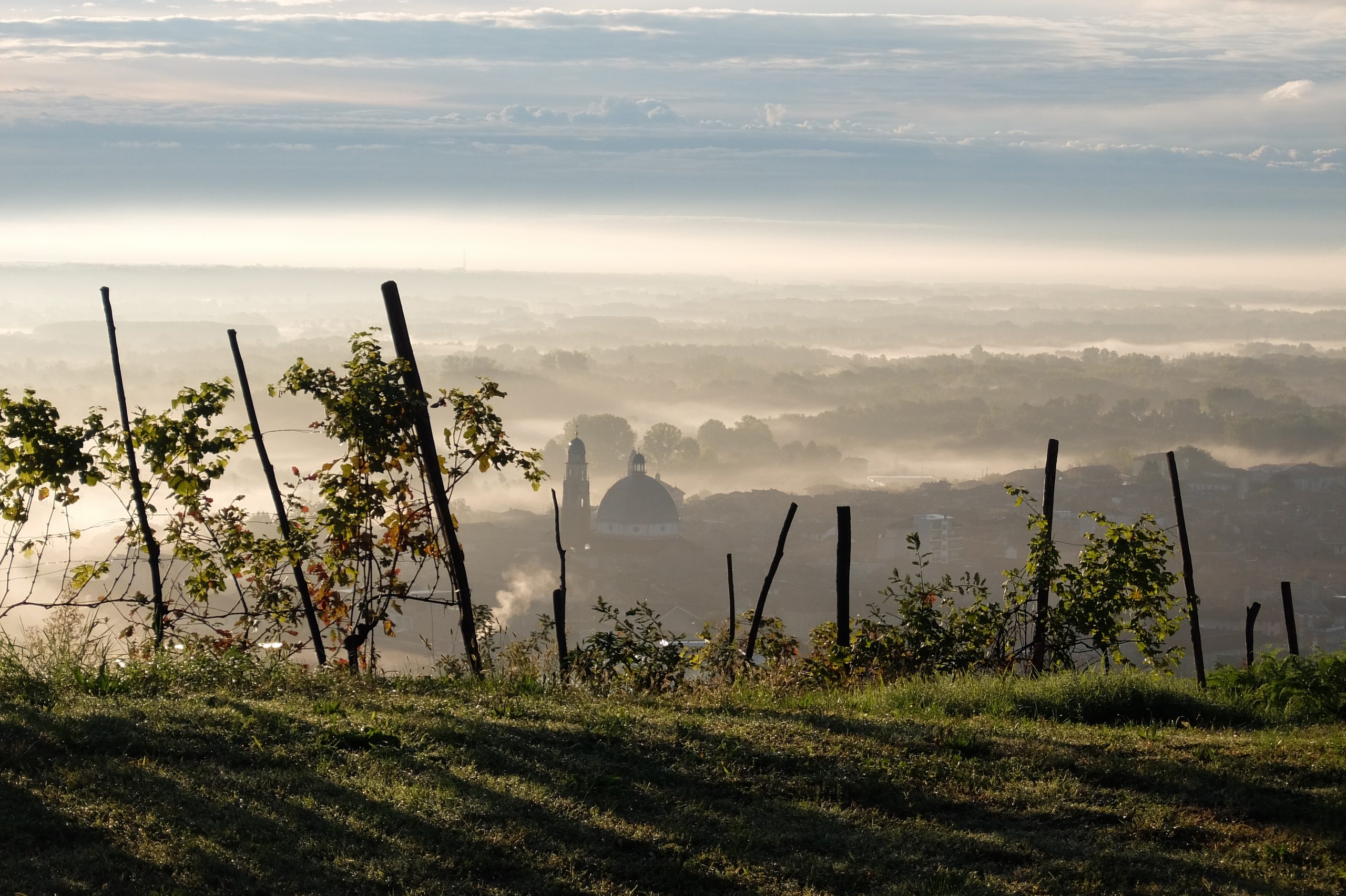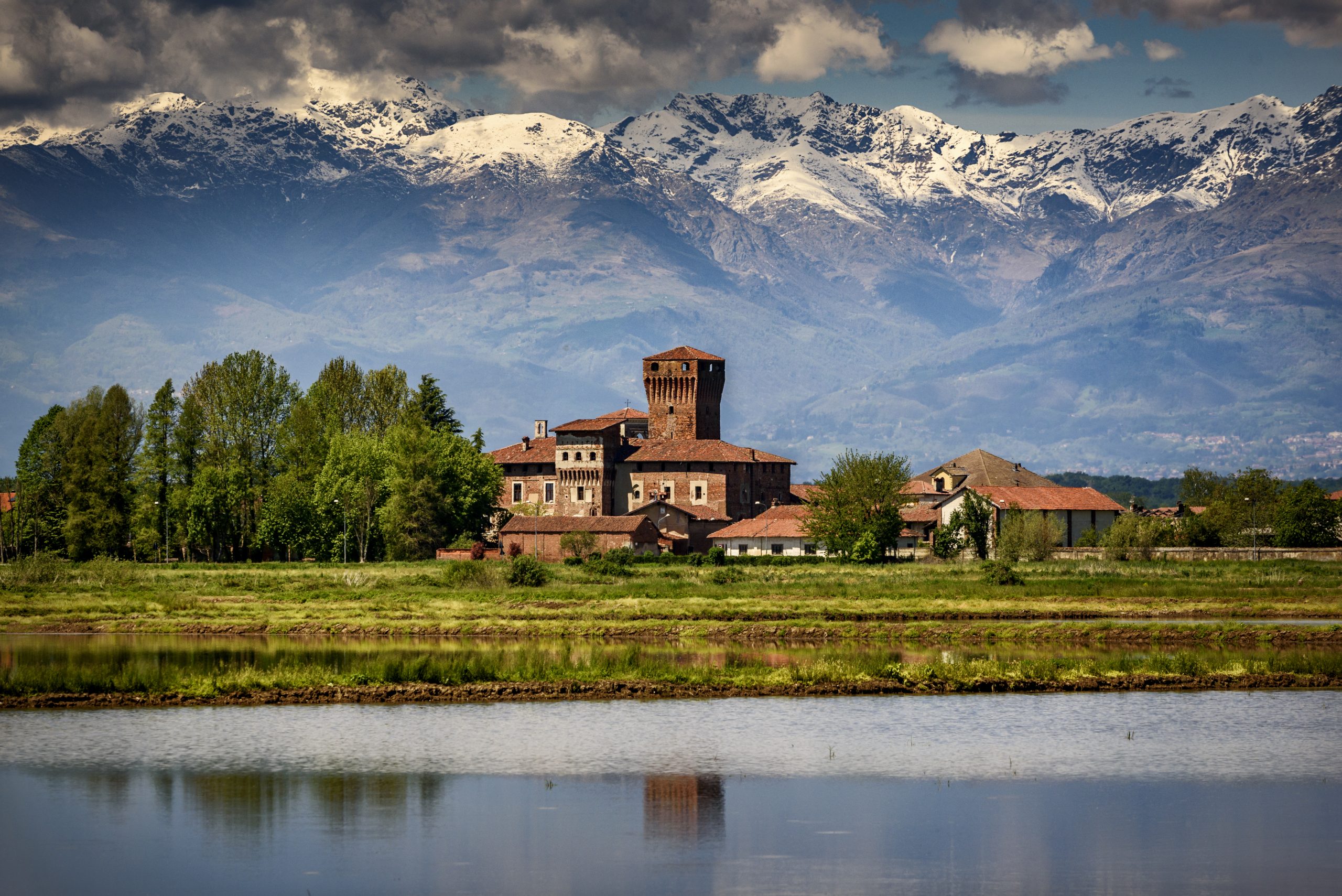 BARAGGIA: NATURE AND ANCIENT CENTRES OF POWER
Once a wild moorland, Baraggia is interesting, at times resembling the African Savannah, stretching between Biella, Vercelli and Novara, and protected by the Baragge Nature Reserve. Baraggia also preserves clearly visible evidence of the past. Such examples can be found in Buronzo, where the Consortile complex of seven castles is unique in Europe, and in Rovasenda, a farming village with a magnificent medieval castle. These lands are also home to genuine excellence, the Baraggia Biellese and Vercellese rice, Italy's first and only rice to be assigned the designation PDO (protected designation of origin).
THE VIA FRANCIGENA, THE CAVOUR CANAL AND THE SESIA RIVER
Santhià, one of the largest towns in the Vercelli area, has been traversed since the Middle Ages by the Via Francigena, an ancient religious path travelled every year by thousands of pilgrims. The Cavour Canal located near the city is an amazing 85 km long hydraulic engineering work, which connects the Po river to the Ticino river. It underpins the development of rice growing in the Vercelli area. The Cavour Canal crosses the course of the river Sesia, which is part of the Lame del Sesia Natural Park in the municipalities of Oldenico, Albano Vercellese and Greggio. A remarkable 900-hectare protected oasis, one of the most important Italian and European bird sanctuaries.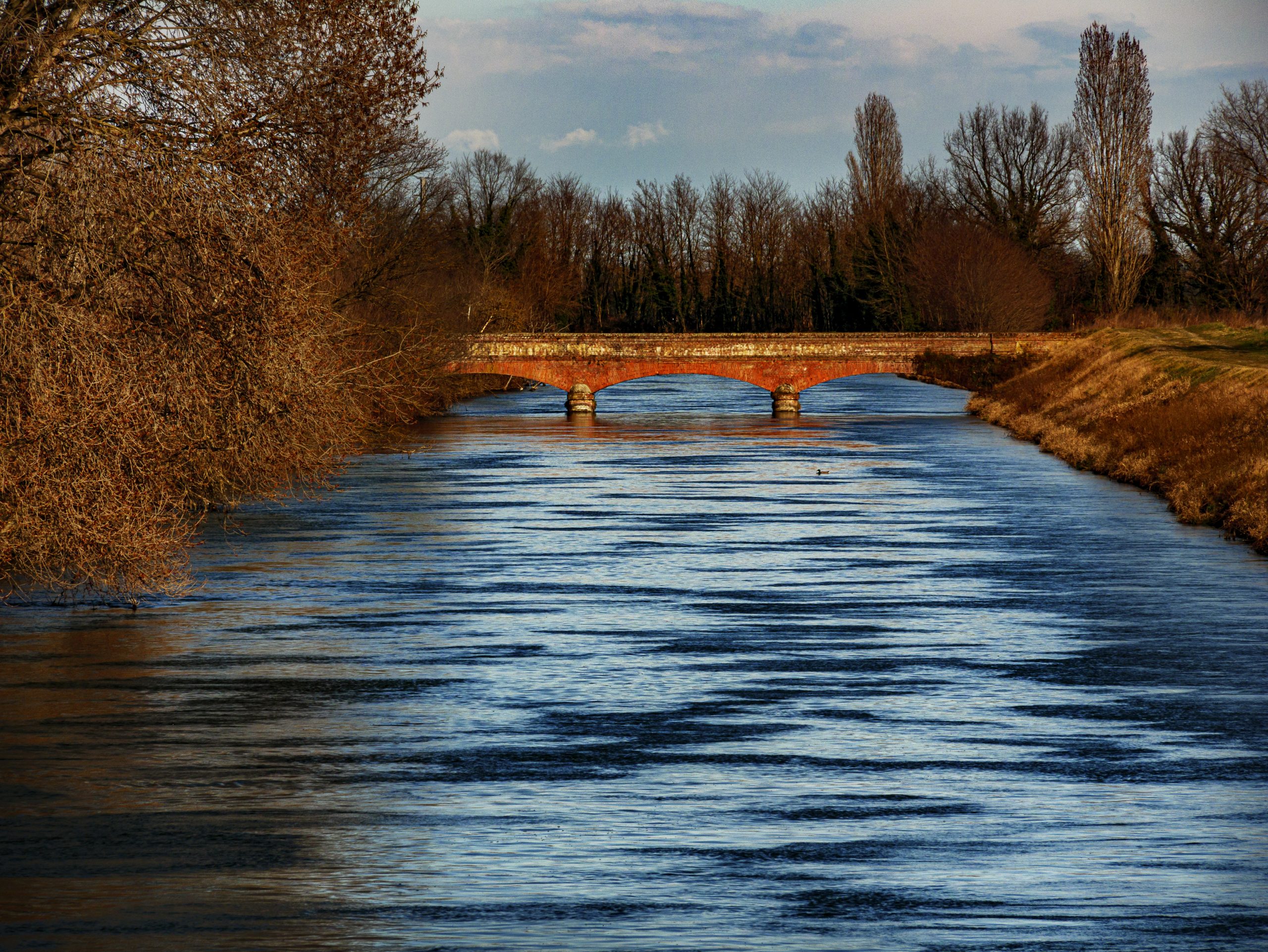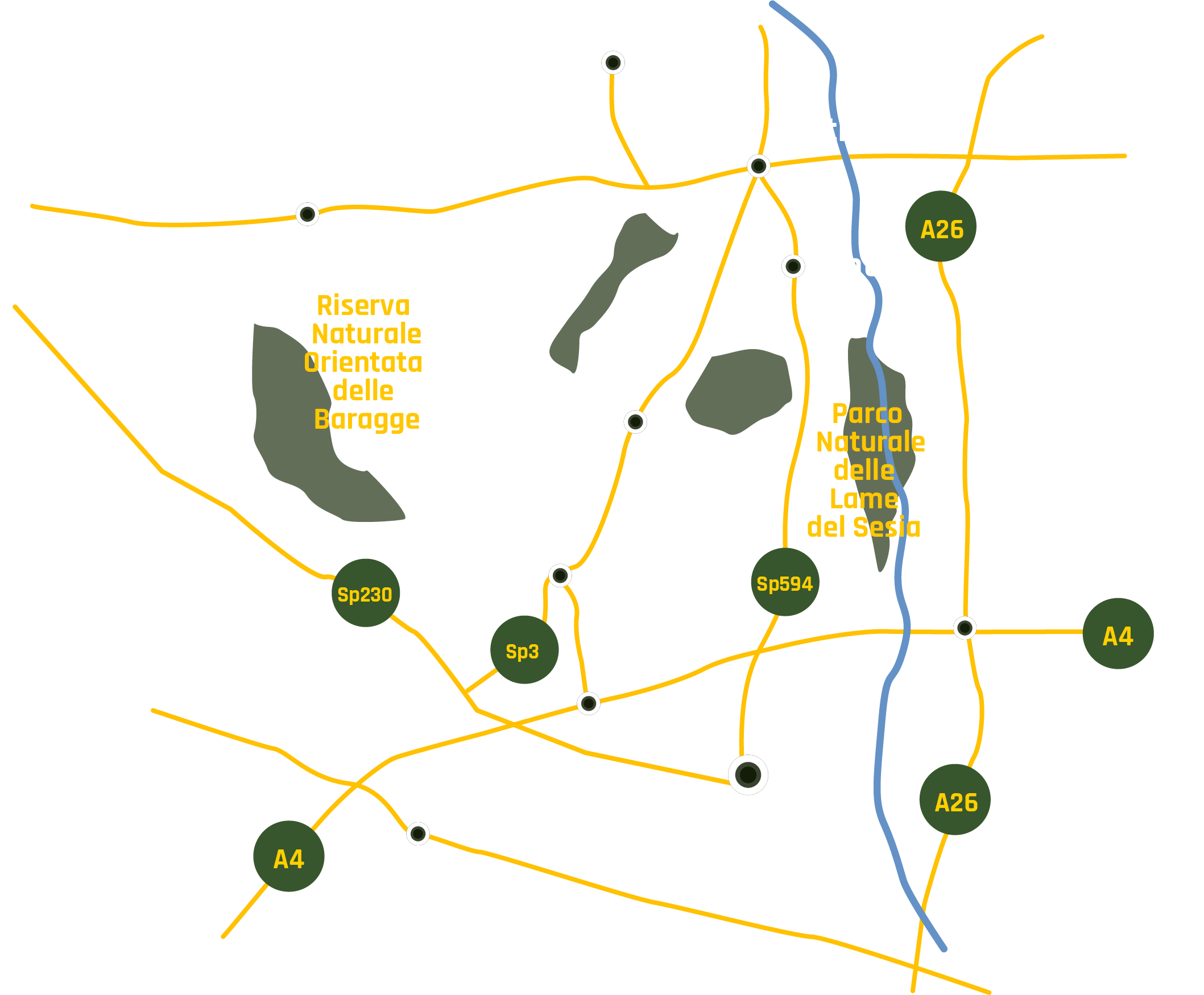 HOW TO GET TO GATTINARA AND LA BARAGGIA
BY HIGHWAY
A4 Milan-Turin, exit Balocco or Greggio. From Balocco follow SP6 to Buronzo. From Greggio follow SP 594 to Gattinara
A26 Genoa-Gravellona Toce A4 junction at Biandrate, Santhià-Turin direction. Exit Greggio or Balocco. From Balocco follow SP6 to Buronzo. From Greggio follow SP 594 to Gattinara
BY BUS
Daily bus services link Gattinara and the municipalities of Baraggia to Vercelli. Directions.
highlights and must-see places
Art and culture, ancient traditions, excellent food and wine, and countless outdoor activities.
Plan your holiday
Where to eat, where to sleep, how to get around: plan your trip to Valsesia and Vercelli!